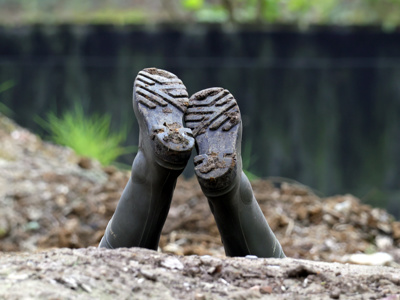 Once you have selected possible dates for your visit, please contact us to discuss availability at education@wildwoodtrust.org. 
Once a date is agreed, you will then need to fill in our booking form.
Your booking cannot be confirmed nor your tutor allocated unless we receive your booking form in good time.
Memberships, vouchers and special offers cannot be used in addition to the group entry price.
You can pay by cash or card on arrival, or we can invoice you afterward.
Invoicing is not possible for all groups and your expected method of payment will be noted on your timetable.
We only collect payment in pound sterling. Bank transfers must be from a UK bank account. This is of particular importance to international groups.
Cancellation must be made with at least 5 working days' notice, otherwise you will be charged an administrative fee of £50.
If Wildwood cancels due to closure etc. you will not be charged for the cancelled activities and we will do our best to reschedule your visit.
Wildwood opens at 10:00 am; groups cannot gain entry to the park until 10:00 am unless by prior arrangement.
If you have not booked any activities with a Wildwood tutor, then your day is your own to organise as you wish.
We only have one education classroom, therefore, there are 3 to 4 available slots a day for indoor workshops.
A timetable for your booked activities will be emailed to you by the end of the week preceding your visit.
If you would like your day organised in a specific way, please let us know and we will try our best to accommodate your preferences.
A programme of animal talks and feeds runs on most days, which are free of charge and open for all visitors. Please attend these if you would like.
On arrival, please walk the pupils across to admissions (follow entrance signs) and announce yourselves to admissions staff. They will need to know how many pupils and accompanying adults you have in your party (this is for your invoice).
Admissions staff will have a copy of your schedule for the day and will be able to tell you the times of your activities if you haven't brought your copy with you.
They will direct you to the toilets while they radio your tutor, who will confirm a time and place to meet you for your activity.
A copy of our risk assessment will be emailed to you once we've received your booking form.
Teachers are entitled to a pre-visit in order to carry out risk assessments, provided it is arranged in advance via the education department. Teachers will not be charged admission for their pre-visit upon production of a valid staff ID, but anyone accompanying them must pay normal admission fees. If you would like to meet education staff to discuss your group visit, please state this when booking your pre-visit.
Wildwood is set in woodland so the majority of your visit will be spent outdoors. Unless you have booked indoor activities, expect to be outside all day.
Clothing should be appropriate for a day out in the woods especially sensible footwear, plus a waterproof in case of wet weather. Expect muddy puddles after rain!
Indoor workshops with Wildwood's tutors are held in the education centre; a log cabin-style building heated by a wood burner.
We also have an unheated outdoor classroom (roofed and enclosed on three sides), which is available for certain teaching sessions.
We have a set of toilets located just inside the entrance. 
We have a set of toilets located alongside the bear enclosure.
We have a log cabin-style café with covered veranda and children's menu.
The café is for paying customers only – if individuals purchase food at the café, they can eat inside or on the veranda, but eating packed lunches is not allowed.
Picnic tables are available in the play area and the outdoor classroom for consuming your own food. These areas cannot be reserved. In the eventuality of wet weather, you may eat lunch on the veranda of the café or in the outdoor classroom if it is available.
We have a large adventure play area with wooden forts, tube slides, a small zip wire, and basket swings.
Pupils must be supervised in the play area at all times. This is the responsibility of teachers and team leaders.
Please be aware that the play area is open to visitors as well and ensure that pupils act accordingly.
Only children up to and including year 8's are allowed in our playpark during group visits. The drop slide is usually open on weekends and during holidays, but if you would particularly like to use it, please request this on your booking form. We can request this with our park staff, but cannot guarantee it will be open as it depends on staff availability. All ages are allowed on the drop slide.
Our shop stocks a variety of pocket money gifts, including stickers, stationery, animal masks, soft toys and games.
A range of goody bags are available and can be booked on your booking form.
Please visit the shop in staggered small groups with an adult, as space is limited.
Pupils are not allowed to visit the shop unattended by teachers or team leaders.
There are covered shelf units for bags/coats/lunches beside the café. Please pack bags tightly together as there may be several schools visiting. Bags and other items can also be left on the picnic tables in the outdoor classroom.
Belongings are left at your own risk; we recommend that children keep money and other valuables with them at all times.
Please let us know in advance if any students have mobility issues in advance, so we can modify activities to support them.
Upon arrival, follow signs to find disabled parking spaces for vehicles.
The park is wheelchair friendly. We have a disabled toilet.
Many of the paths have been surfaced with compact stone chippings to improve wheelchair access, but some areas are still natural woodland with small tree roots and can still be muddy in wet weather.
Wildwood always has trained first aiders on duty. All park staff are in radio contact so please alert any staff member if you need emergency first aid assistance.
If you have a walking casualty, please take them to the shop as the first contact point.
If you experience an emergency situation (e.g. missing child, fire, suspicious package, etc), please alert any staff member, then follow their directions.
In the event of an emergency on site, please follow the directions of Wildwood staff.
Visitors must not feed or touch the animals, in order to keep both visitors and animals safe and in good health. Please ensure that everyone in your group is aware of this.
Deliberately attempting to harm any animal may result in your visit being immediately cancelled.
Barriers around animal enclosures must not be crossed or climbed on, for your own safety.
Wildwood is dedicated to British wildlife, so we do not have exotic animals such as lions, tigers, elephants, monkeys, meerkats or crocodiles. However, there are several zoos in the local area that care for these animals, offering associated education experiences.
All animals at Wildwood must be treated with respect at all times.
Sign up here to receive our newsletter
;