Have a WILD day in Kent

Welcome to Wildwood Kent, where you can come nose-to-nose with more than 200 British animals in natural enclosures, set in 40 acres of ancient woodland.

Wildwood's First Community Calendar!
In September we invited photography enthusiasts within our Wildwood Community to send through their best snaps for our inaugural 2024 Community Calendar and we were inundated with incredible submissions. The Wildwood community has spoken. We have our 12 winning submissions! 
This calendar is a celebration of the beauty and grace of our resident animals.
The animals at our wildlife parks are ambassadors for their species, telling the story of Britain's changing wild places and giving people the chance to experience and reconnect with our native wildlife. They can teach us about the threats wildlife face today, and what we can do to protect them. To make conservation successful, we need to inspire people to make a difference so that together, we can create a future where people and nature can thrive side by side.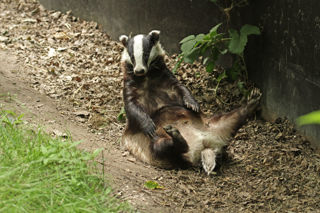 Adopt an animal
Animal adoptions last for one year and are the perfect gift for any animal lover. Each adoption helps support our work to save British wildlife. We have different levels of adoption available to suit all occasions and budgets, and you can choose from any one of our animals.
The choice of animal is available on our our ONLINE SHOP. Alternatively, if you would like to speak to a member of the team, please feel free to give us a call on 01227 712111.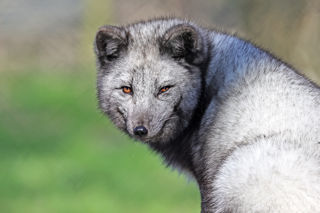 Do an animal experience
Our experiences are a unique opportunity to meet and learn about and interact with some of animals. This is an exclusive, behind-the-scenes experience. 
The experiences are season dependant and at different times, always taking the welfare of our animals into consideration while providing an unforgettable customer experience.
This Winter, you will be able to experience bison, arctic foxes, otter and a special Christmas reindeer feed.
Great place, good variety of animals, good facilities and activities for kids.
So many animals and so interesting to realise that they were once wild in the UK. The backdrop of the trees and the excellently signed walk along the paths really sets it off. Lotsa of things for children as well as the animals and a great rope bridge to not only see the bears but challenge us adults as well, The staff were universally friendly and helpful and all the prices admission and food were good value for money.
Absolutely adore Wildwood. I have been a member for 6 years, since my daughter was a baby, and we still enjoy visiting regularly. The staff are friendly and knowledgable and have a real passion for conservation. The enclosures are fantastic, the bear bridge being a favourite, and with the addition of the Wilder Blean project it really is worth visiting.
I had a day off and decided to visit Wildwood. Despite my job - taking photographs and leading photography workshops at The Big Cat Sanctuary, nearly every day, I decided to look for different animals. Wildwood, as it's name suggests, is wild. I find the negative reviews very disappointing as my experience was far from it.
Wildwood is an absolute gem. We have been visiting for the last 20 years. Perfect with young children and equally enjoyable as adults. The Animals all have excellent space and although you never see all of them, because they are active at different times, you always see enough and different animals to enjoy it. The conversation work they do is well described and extremely valuable.
We absolutely love Wildwood, there so much to see and do for the whole family. We have been a member for over a year now and visit often, it's such good value for money. Every time we visit we always see happy content animals, I can only assume those leaving negative reviews are walking around with their eyes closed. We love that the park is in the woods, there's no concrete paths so you really feel like your a part of it.
I've visited several times and always enjoy a wander around Wildwood. Although the animals can sometimes be a little elusive, it's not an issue because of the amazing conservation work being done. It really is amazing to visit an animal attraction knowing that it's less concerned about being a zoo, and more focused on conservation and re-wilding.
Sign up here to receive our newsletter
;