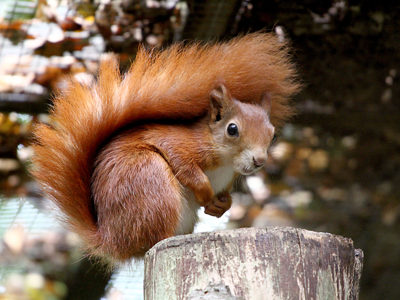 Tragic loss of a Red Squirrel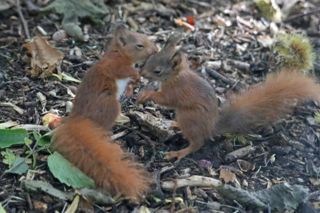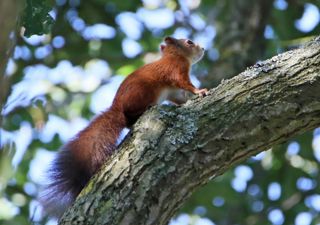 After a fire at the Park on Monday, Wildwood is so sad to report that the missing red squirrel's body has been found.
Before the fire service reached the blaze our heroic keepers discovered that two squirrel enclosures were on fire. One was already very damaged, but the other was only partially on fire. They managed to slow the fire with extinguishers, whist another keeper was able to cut open an escape route to release the red squirrel which was trapped inside. That squirrel ran from the fire into the park. We are very happy to say that this red squirrel has now been found safe and well and has been relocated to the red squirrel walk through.
Sadly, the squirrel in the other enclosure must have perished from the smoke. We are devastated that this has happened and that the fire has completely destroyed two of our red squirrel breeding enclosures, along with our volunteer shed and all of their tools and equipment. Thankfully, no other animals were affected by the fire.
We need our volunteers more than ever to help us through this very difficult time, so we are asking people to help us replace this lost essential equipment. The best way you can help is to go to our amazon wish list and the items will be delivered directly to us.
You can also donate on our website to help us raise the funds needed to rebuild the red squirrel breeding enclosures and enable us to continue this vital conservation work.
As always, we rely on our wonderful supporters and members to help carry on with our essential work to take care of the animals, so thank you all for your continued support.
If you would like to find out more about how to become a volunteer at Wildwood and register your interest, please visit our volunteer page.
Sign up here to receive our newsletter
;